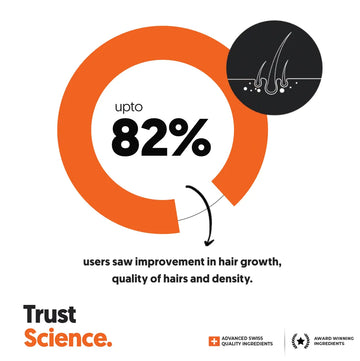 Everything You Need for
Thicker, Fuller Hairs—in One
Serum
Worthy Essentials Care Co. and its products are backed by science and state-of-the-art actives that works. We used proven award-winning, & patented ingredients.

It contains the best of science, Redensyl is the newest breakthrough as clinical results showed upto 85 percent of the participants had visibly thicker hair and reduced hair loss.
Buy it on Amazon!
World's Finest Ingredients
only the finest and proven ingredients from the industry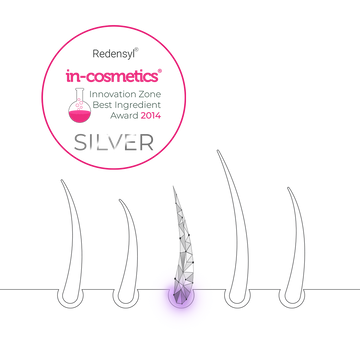 Redensyl®
Redensyl, a product that works on human hair stem cells, has been developed by drawing inspiration from regenerative medicine.
It underwent three years of fundamental research to create two patented molecules, establishing it as the best hair growth ingredient in the industry
Real hair loss is caused by hair stem cells sleeping in the scalp; Redensyl can help by activating the hair stem cells to initiate a new growth phase for all the hair. It acts as a molecular switch, turning on hair growth and contributing to fuller, healthier-looking hair.

*Based on independent clinical trials conducted.
Clinical Proof

Procapil™
PROCAPIL® is best known for the following factors:
1. Inhibits aging of hair by stimulating the hair follicle cell metabolism through the synthesis of adhesion molecules and multiplication of keratinocytes.
2. Fights premature hair loss by an increase of anagen, a decrease of telogen hair for both men & women, and reinforcement of the epithelium sheath, hair bulb.
3. Enhances hair density for men with male pattern baldness and women with female pattern baldness.

Aminexil™
it increases the circulation of blood to hair follicles which triggers an increase in hair growth and also prevents the hardening of the hair shaft and the buildup of collagen around it. Aminexil is a key ingredient that has gained popularity in the hair care industry for its potential benefits in addressing hair loss. It works wonders by strengthening the hair follicles and preventing them from becoming weak or damaged, which can lead to hair loss. It also stimulates blood circulation to the scalp, ensuring that essential nutrients reach the hair follicles and encouraging healthy hair growth. Scientific studies have shown promising results, showcasing the efficacy of aminexil in combating hair loss and promoting hair regrowth.
Worthy Care.
For Worthy Hair.
Tag
@worthy_essentials_co
in your Instagram photos for a chance to be featured here.
Find more inspiration on
our Instagram.